---
Exclusive & Body Treatments
---
Envelope yourself in the essence of paradise with exquisite products including Hawaii's premier luxury beauty brand, Malie Organics. Enjoy a refreshing cleanse in our romantic couple's shower after your body treatment.
Book a Treatment | (808) 240 6622
Call the Spa at the number above to make an appointment. Click the boxes below to read more about each treatment.
---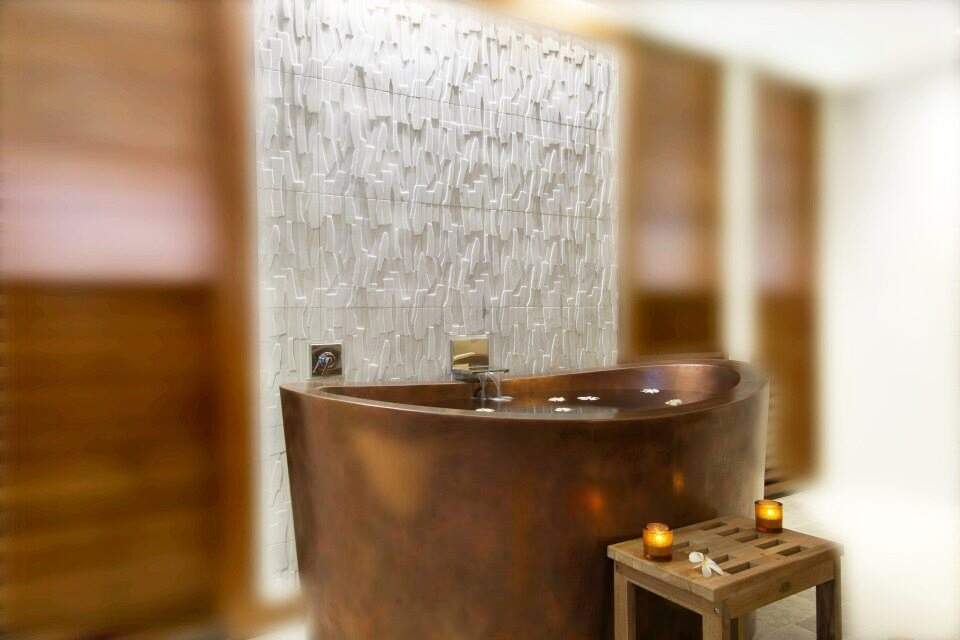 Ofuro Japanese Soaking Tub
Let your stress and cares melt away with a warm water experience complemented by pure essential oils and flower petals.
25 minutes $75 (per person)
Therapeutic Face Massage
We begin with a warm towel compress, target sinus pressure points and TMJ issues, neck and shoulder stress.
25 minutes $80
Intensive Scalp Therapy
Warm coconut oil is massaged into the scalp and hair, with neck and shoulder massage. A journey into nirvana, designed to ease chronic head & neck pain.
25 minutes $75
Wawae Reflexology Treatment
Restore the natural balance and wellbeing of your body by applying pressure to specific points on the feet (wawae).
25 minutes $80
Sunscreen Application with Foot Massage
The Kauai sun can be intense. Protect your skin with a sunscreen application and enjoy a mini foot massage as you prepare for the beach.
20 minutes $70
Sunburn Relief Treatment
Sooth your skin after overexposure to the sun with Hawaiian botanicals.
20 minutes $70
Ala'e Sea Salt Glow
Infused with emollient tropical and aromatic essential oils, designed to exfoliate dry skin and promote circulation.
25 minutes $95
Tropical Sugar Polish
A wonderful option for sensitive skin, incorporating sugar crystals and botanicals. Select from a variety of polishes.
25 minutes $95
Mauka to Makai (from mountains to the sea) Treatment
We begin this exclusive treatment with a gentle exfoliation followed by an application of warm body mask; you are then tucked into a warm cocoon to help the special ingredients penetrate your skin. This detoxifying treatment will leave your body feeling soft and refreshed with our unique formulation of minerals, seaweed, bentonite clay, and nutrients.
50 minutes $165
Na Mea Lani (Heavenly Things)
Enjoy a very special 50 minute Massage, a 25 minute Therapeutic Face Massage, and Aromatherapy
1.25 hours $195
Pikake Paradise
A delightful combination of a Pikake infused 50 minute Massage and restorative 50 minute Facial
1.45 hours $265
Revitalizing Renewal Package
Experience an extraordinary body polish featuring tropical oils, a 50 minute Massage, finishing with a hydrating body butter application
1.45 hours $280
Koloa Landing Honeymoon Ritual
Designed to celebrate togetherness with side by side Exclusive Koloa Landing Massages with tropical body butter, warm oil scalp treatment, and luxurious couple's bath in the exclusive Ofuro Japanese soaking tub
1.45 hours $395